The Law Offices of David A. Rubin, L.L.C.
CORONA ALERT: MEETINGS USING VIDEO CONFERENCING ARE NOW AVAILABLE UPON REQUEST
Practice limited to Wills, Trusts, Powers of Attorney, Deeds, Traffic Law, Probate, Accidents, Elder Law, and Small Business
Call or Text
(314) 801-1323


For an appointment call Elizabeth at
(314) 801-1321
THERE IS NO CHARGE FOR A FIRST MEETING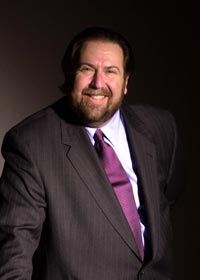 Biography



David A. Rubin, Esq. grew up in St. Louis, He is a graduate of Case Western Reserve University in Cleveland, Ohio, and he received his Juris Doctor degree from the University of San Francisco School of Law. He is a former Vice President and Assistant General Counsel of the Zurich Financial Services Group of Chicago, Illinois. Mr. Rubin has been practicing law for almost 30 years and has considerable experience as a trial lawyer and as an advisor to businesses on legal matters.

Whereas many lawyers only cater to big business and to the wealthy, Mr. Rubin has built his practice around the needs of people like his parents and friends – people who need help with estate planning, and with running their small businesses. He is a member of Wealthcounsel, Inc., a national organization of estate planning attorneys which emphasizes ethical practice. Mr. Rubin is also a member of Wealthcounsel and Eldercounsel – two organizations dedicated to ethical practice in the fields of estate planning and elder law.

Mr. Rubin often publishes articles in a variety of local periodicals and frequently speaks to the public and to professionals such as financial planners and stock brokers, on estate planning and elder law related topics. Mr. Rubin has been selected by his peers to the list of "Best Lawyers in America".


Fun Facts about David A. Rubin:

David once met Stan Musial in the bathroom of the old Busch Stadium. He got "the Man's" signature on his scorecard (after everyone had washed their hands...). Sadly, while David was away at camp, his mother threw the signature away, along with all his baseball cards and his scorecards that recorded games involving Cardinal greats like Roger Maris, Lou Brock, Curt Flood, Ken Boyer, and Bill White. It has taken many years for David to get over these losses and as you can see he still has "issues."

David once shared an elevator ride with Jamie Lee Curtis, and discussed the movie "Cocoon", which she viewed as a religious film (hmmm). He also once shared an awkward elevator ride with Joyce DeWitt of "Three's Company." The ride was awkward because a fellow rider continually grilled her about what "she is doing now", and unfortunately, the answers were not very satisfactory. (Hopefully she has found work by now...).

While in law school at the University of San Francisco, David Rubin worked for the United States Attorney's Office. The Division Head was Robert Mueller, the current Director of the F.B.I. During David's internship there, he worked with other attorneys from Mueller's division and successfully prosecuted leader Sonny Barger and the Oakland Hell's Angels Motorcycle Gang for methamphetamine production and sale. Surprisingly, not only did he live to tell about the experience, but he found the Angels to actually be very nice people. (He cautions however, that it is best not to make them mad).

Following law school, David Rubin worked as a clerk for the Chief Justice of the California Supreme Court, Rose Bird. One of the cases he worked on was the Charlie Manson case involving defendant Leslie Van Hauten. Van Hauten complained that the admission of pictures of the crime scene (in which she scrawled the word "pig" on the wall using Sharon Tate's blood) "prejudiced" her jury against her. Testimony in the case included a quote from her to another Manson killer, that she found that the more you stabbed someone, "the more fun it is." The Court denied Van Hauten's appeal. She claims to be rehabilitated now.
THE CHOICE OF A LAWYER IS AN IMPORTANT DECISION
AND SHOULD NOT BE BASED SOLELY ON ADVERTISEMENTS